E-Mail

info@friendsracket.ch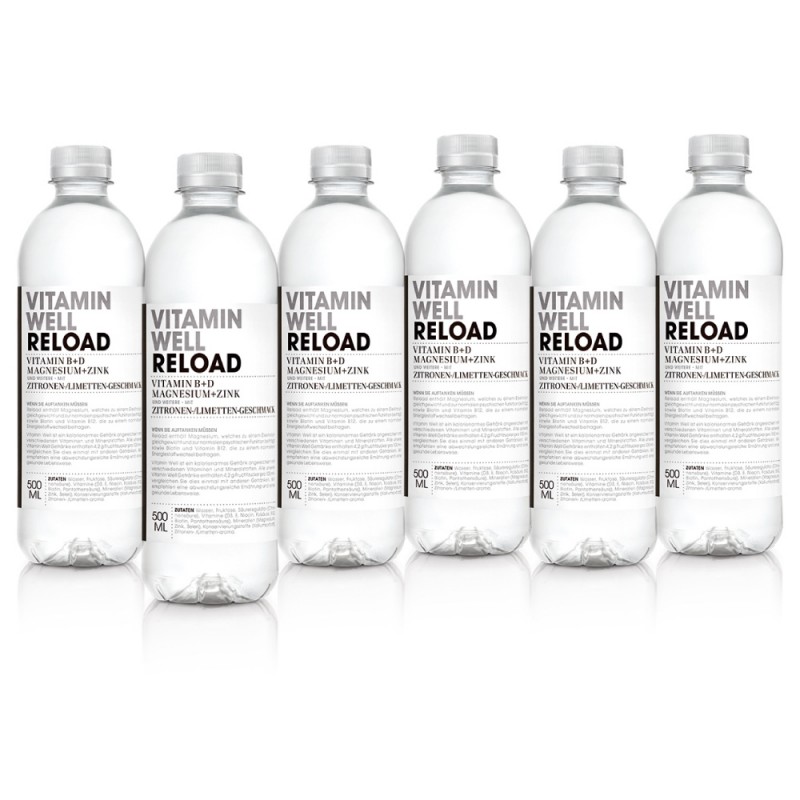  
Vitamin Well Reload (6 x 500ml)
Vitamin Well Reload (6 x 500ml)
RELOAD - IF YOU NEED TO REFUEL
The Vitamin Well Reload with lemon / lime taste contains magnesium for a balanced electrolyte balance of the body as well as biotin and vitamin B12, which contribute to a normal energy metabolism.
Vitamin Well is a low-calorie drink enriched with various vitamins and minerals. All of our vitamin well drinks contain 4.2g of fructose per 100ml. We recommend a varied diet and a healthy lifestyle.
Water, fructose, acidity regulator (citric acid), vitamins (D3, E, niacin, folic acid, B12, biotin, pantothenic acid), minerals (magnesium, zinc, selenium), lemon / lime aroma.
Products from the same brand: