E-Mail

info@friendsracket.ch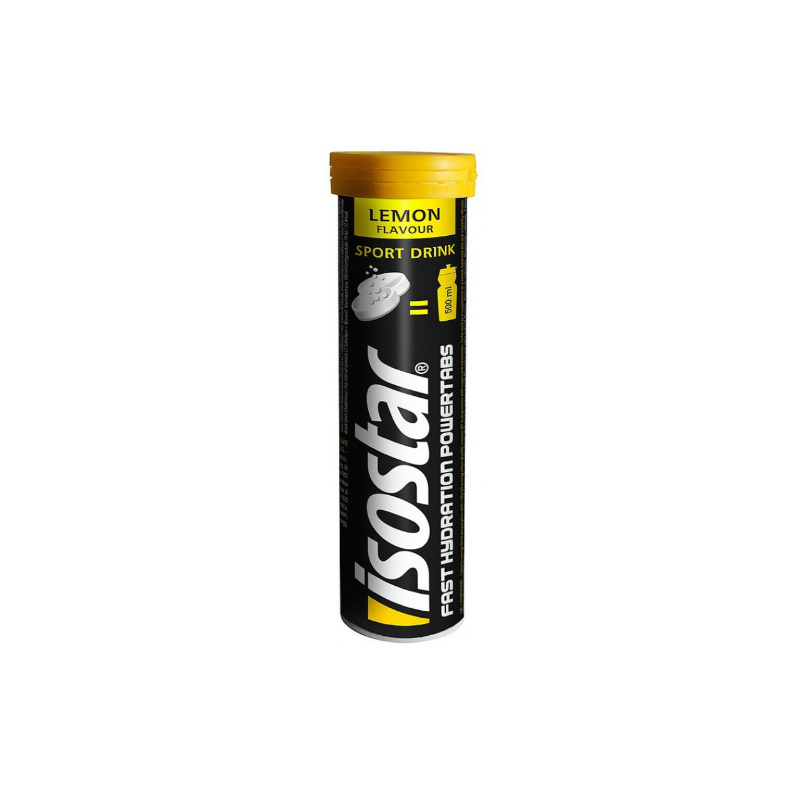  
Isostar Power Tabs Lemon (10 x 12g)
Buy Isostar Power Tabs Lemon (10 x 12g)
Isostar Powertabs are effervescent tablets for the preparation of an energy-reduced, carbohydrate and electrolyte-containing sports drink. The contained vitamins and minerals support the muscle function and the energy metabolism. The isotonic drink with antioxidants in the form of effervescent tablets is perfect for on the go and easy to use. The contained vitamin B1, calcium and magnesium contribute to a normal energy metabolism. Vitamins C and E help protect cells from oxidative stress.
Details
the effervescent tablets are ideal for on the go
ideal thirst quencher for before, during and after exercise
40% fewer calories than Hydrate & Perform
With important vitamins and minerals that are lost when you sweat
Dissolve 2 tabs in 500 ml of water.
Dextrose, acidity regulators: citric acid, sodium hydrogen carbonate, starch, maltodextrin, natural lemon aroma and other natural aromas (color: carotenoids), minerals: potassium bicarbonate, magnesium carbonate, calcium carbonate, sodium chloride, calcium salts of orthophosphoric acid, sweeteners: aspartame, vitamin C, vitamin E, vitamin B1 . May contain: gluten, milk, soy, crustaceans.
16 other products in the same category: