E-Mail

info@friendsracket.ch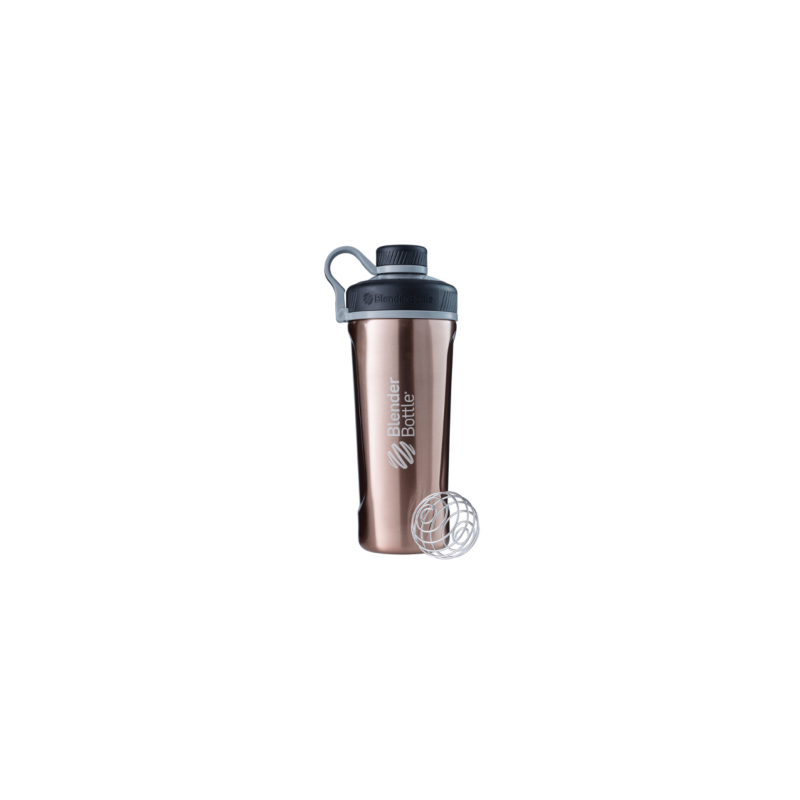  
BlenderBottle Radian Insulated Stainless Steel (770ml)
Buy BlenderBottle Radian insulated stainless steel (770ml)
No more lumpy protein shakes again. From now on, your drinks are always perfectly stirred and irresistibly delicious. Simply fill in the ingredients, throw in the BlenderBall and shake.
The BlenderBall is made of stainless surgical steel and can rest in the bottle until you have finished drinking. Do you like drinking water? Don't worry, you can just leave the BlenderBall in the bottle, nothing will rust, nothing will peel off.
REMOVABLE WEARING STRAP
The Radian Shaker's new flexible strap loosens at the base, making it easy to attach a key or clip to your backpack.
DRINKING OPENING WITH SCREW CAP
The unique, central drinking opening is closed with a screw cap. This makes the shaker even easier to open and close - but also offers more security at the same time.
Cup holder suitable
With its narrow base, the Radian easily fits into most car or fitness equipment cup holders. Often a function that is not appreciated until you need it.
STAINLESS STEEL VARIANT
The robust, double-walled insulation of the Radian Shaker keeps you cold for up to 24 hours.
advantages
770 ml enough space for almost all food replacement shakes, for multiple servings of a recovery drink or for enough water to ensure an adequate hydration without constant refilling.
Thanks to the extra large opening, you can now easily fill in oversized portions and clean the bottle with ease.
Mix protein shakes and nutritional drinks or simply pour water into the radian and you can rely on it: it is absolutely watertight!
Like all BlenderBottle Shaker, this shaker is made of high quality materials, free of BPA and plasticizers.
Products from the same brand: