E-Mail

info@friendsracket.ch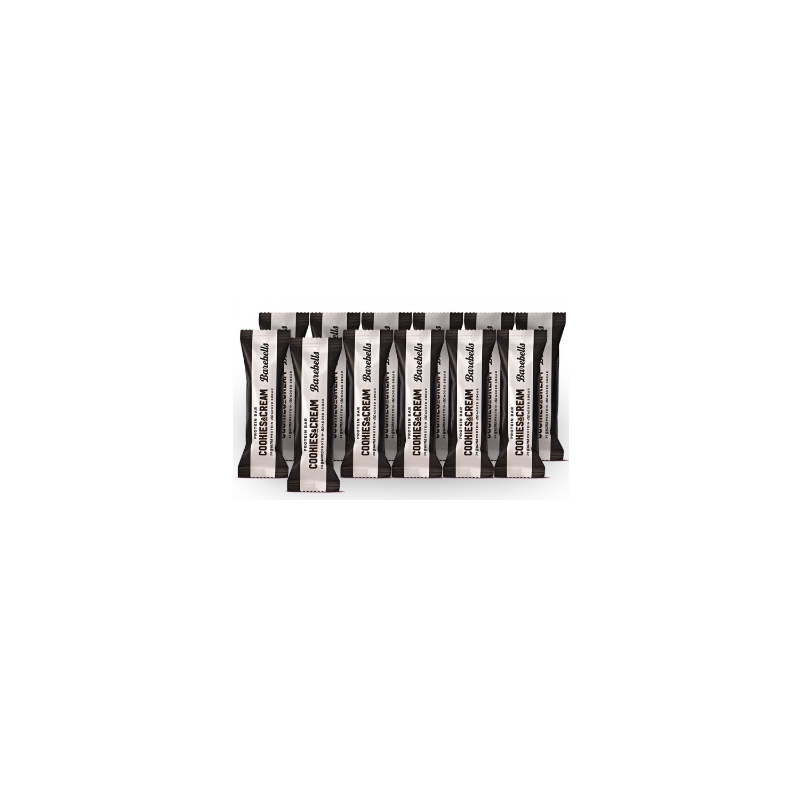  
Barebells cookies & cream protein bars (12 x 55g)
Buy Barebells cookies & cream protein bars (12 x 55g)
Inspired by the most popular biscuit in American history, this bar will satisfy any creamy craving. On top of that, the bar contains 20 grams of protein and no added sugar here either.
Barebells revolutionizes the protein bar category! So far there have been bars that were good, but had poor nutritional values ​​- or vice versa. Barebells combines these two most important properties and excels in both areas with unbeatable values ​​and an unbelievably good taste. This simple, but crucial, advantage is what makes barebells so successful. But be careful: addictive!
milk protein, milk chocolate (24%) (sweetener: maltitol; cocoa butter, whole milk powder, cocoa mass, emulsifier: soy lecithin, flavors), humectant: glycerin; Isomaltooligosaccharide, collagen peptides, water, soy crisp (soy protein isolate, cocoa, tapioca starch), palm fat, aroma, sweetener: sucralose, acesulfame-K.
May contain traces of eggs, gluten, peanuts and other nuts.
14 other products in the same category: